POSE EXFOLIATING FOOT MASK Foot Callus Away Pack
Ugly Dead Skin Odour Feet Cracked Callus Heels Chapped Feet?
It only takes 90 mins to solve!
The POSE exfoliating foot mask is the luxurious home pedicure. It removes hardened skin with just one application. No tiresome foot filing or messy ointments. POSE foot mask's intense exfoliating pack will do the hard work for you.
The POSE exfoliating foot mask contains 17 kinds of natural extracts which have a high moisturising power and astringency. The sole does becomes smooth after peeling. The objective is not only to peel the dead skin cells off, but also to maintain the grain of the skin and to add moisture to the skin. By eliminating dry skin, you are essentially revitalizing the feet and revealing new skin.
Smoother, Softer and Healthier Supple Feet
Amazing Results in Just Days
Easy, Safe and Convenient to Use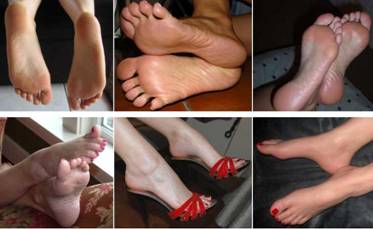 Directions of use:

After washing your feet, put on the mask, gently press with your hands on the outside of the mask, helping the feet to absorb the essence. Take off the
outer layer of the double-sided tape to seal the foot mask. If needed, wear a pair of socks to allow you to walk
After 90 minutes,, take out the foot mask and wash the feet thoroughly with water, then dry with towel.
The dead skin will start to peel off 3-5 days after the foot mask treatment. All dead skin should shed within 7-14 days.
During the skin peeling period, do not rub the skin which is shedding, but you can soak the feet in warm water to shorten the period.
Use once a month to keep the skin smooth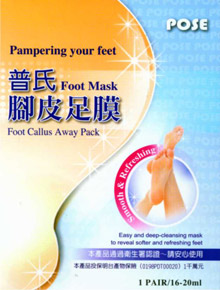 BUY ONLINE!